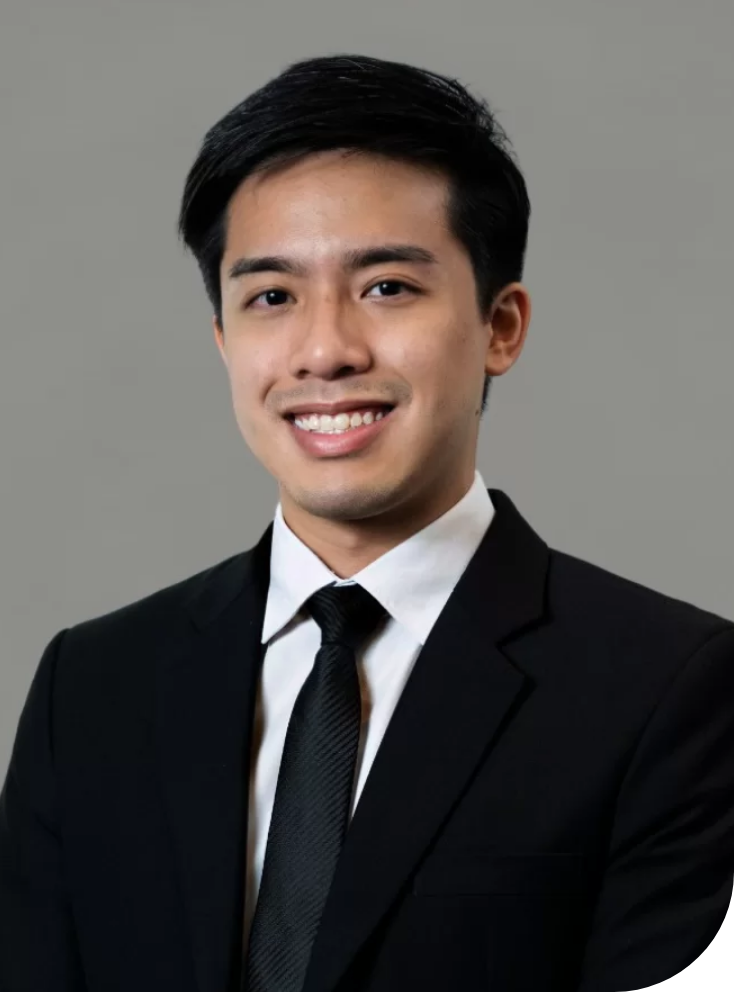 ASSOCIATE
Languages | English | Mandarin | Hokkien
ASSOCIATE
Languages | English | Mandarin | Hokkien
Yuan Siang graduated magna cum laude from Singapore Management University in 2021, placing on the Dean's List for the academic years 2019-2020 and 2020-2021. He was called to the Bar in 2022, obtaining two distinctions in Part B of the 2021 Singapore Bar Examinations in the process.
Yuan Siang joined Eugene Thuraisingam LLP because the firm's commitment to access to justice resonated strongly with him. As a practice trainee, Yuan Siang was exposed to an array of both civil and criminal proceedings, including cases involving novel points of law as well as appeals before the High Court and the Court of Appeal.
Yuan Siang is interested in both civil and criminal litigation and has published in both these areas.
Outside of law, Yuan Siang has led and participated in several refugee-related initiatives. He enjoys watching movies and reading.
From The Desk Of Ng Yuan Siang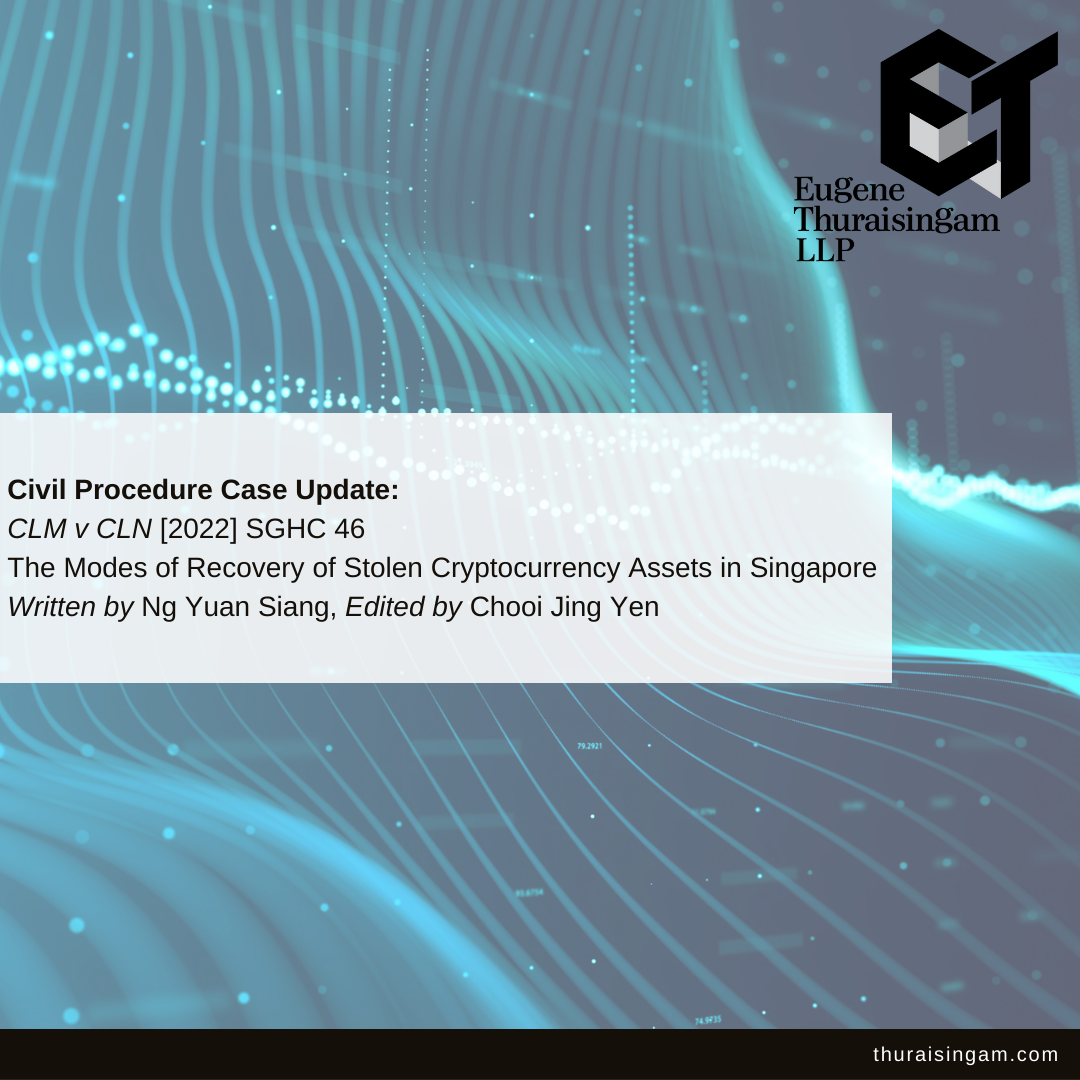 This article discusses how the Singapore court has dealt with some of the novel points of law on cryptocurrencies and blockchain technologies, and analyses the potential challenges ahead.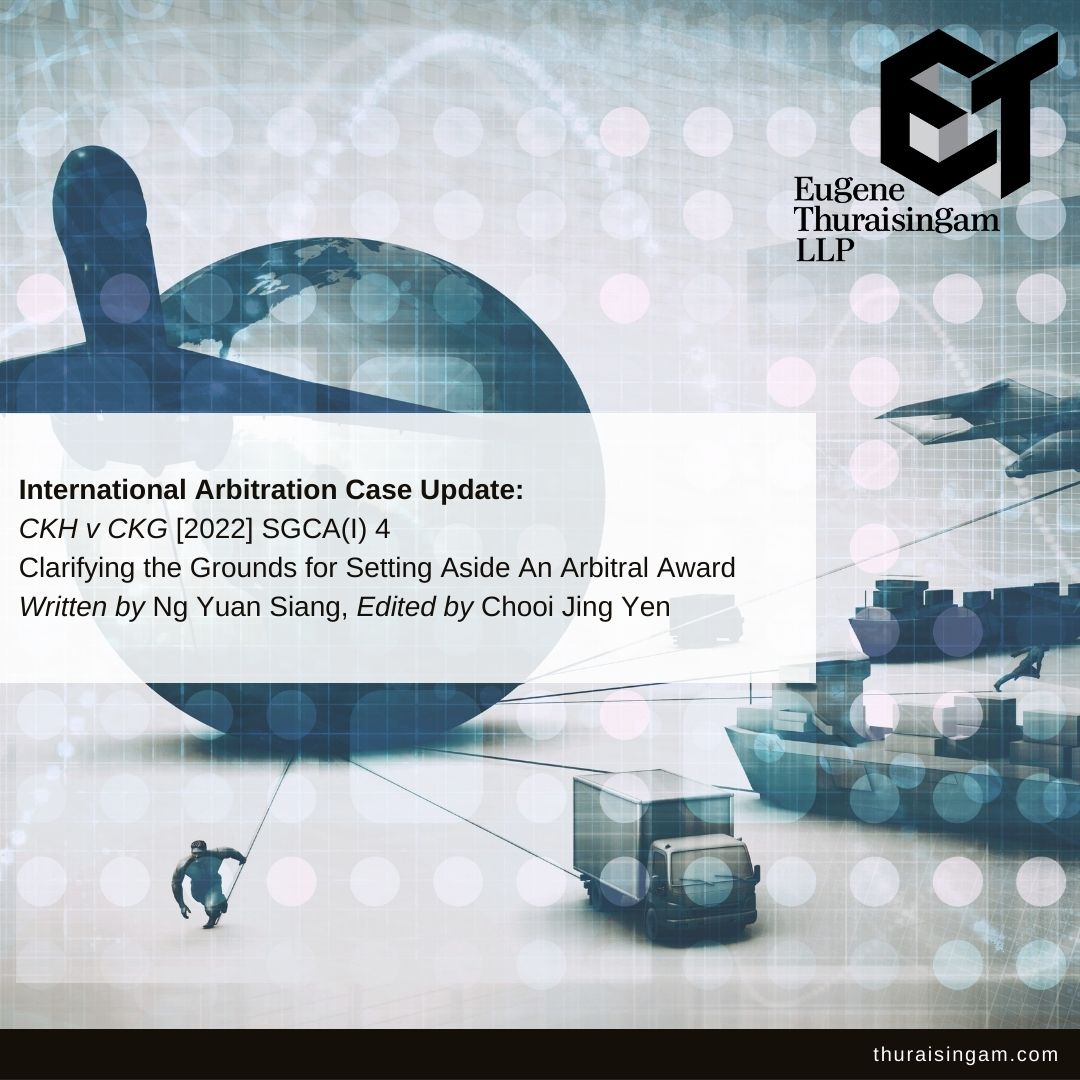 In this international arbitration case update, we summarise the salient points of the latest decision by the Court of Appeal's CKH v CKG [2022] SGCA(I) 4.