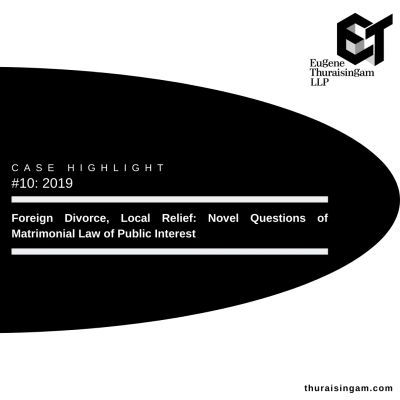 May 15, 2020
This article shares the case where the Courts granted our client leave to apply for financial relief in Singapore consequent upon a foreign divorce.
October 13, 2019
This article sets out the Court of Appeal's principles governing applications for financial relief after foreign divorce under the Women's Charter in Singapore.
November 13, 2016
This article shares a novel point of law in relation to the scope of the division of matrimonial assets and non-biological parent's duty to maintain a child.